Regional Contributions
To promote the special product "waxberry"
of Nakagawa City.
Waxberry is specially grown in Nakagawa City, where Aishitoto's headquarter is located. With the thought of "producing the waxberry trees for our future generations" from all members of the women's department of Commerce and Industry Association of Nakagawa City, Aishitoto is launching the regional supporting projects.
In the hope of planting the waxberry trees with all members from the female department of the association and promoting waxberries to as many people as possible, Aishitoto developed the new waxberry flavor of URUOI SENGEN (collagen jelly of Aishitoto). We're implementing different contribution activities with waxberries to help activate our city.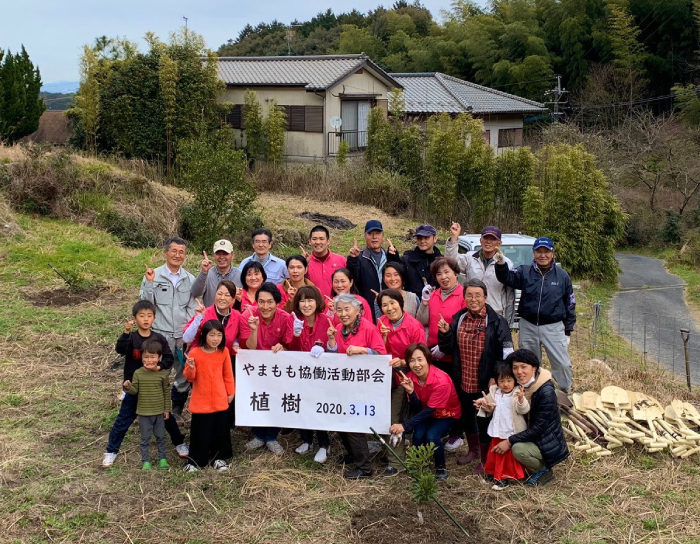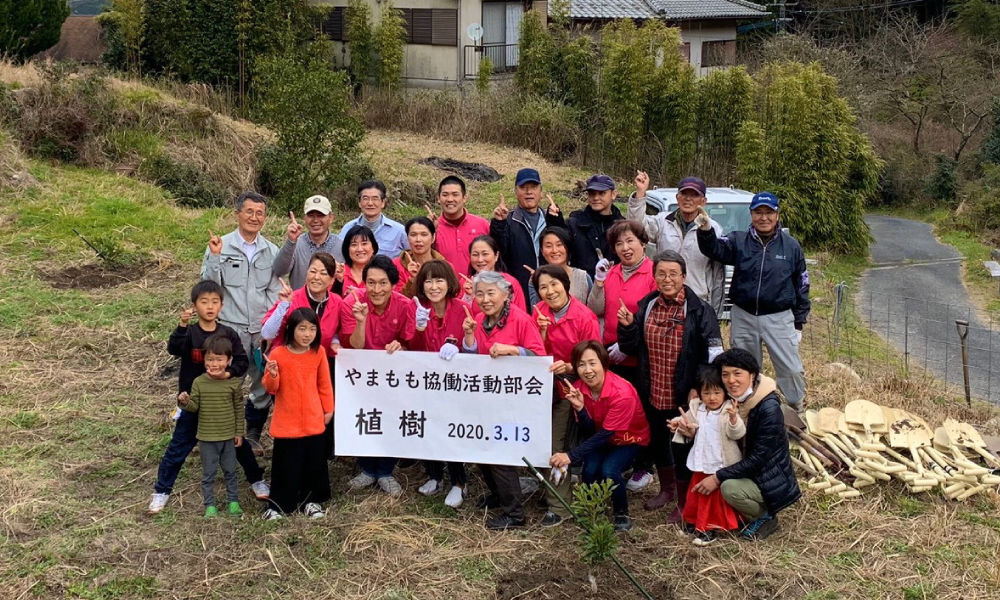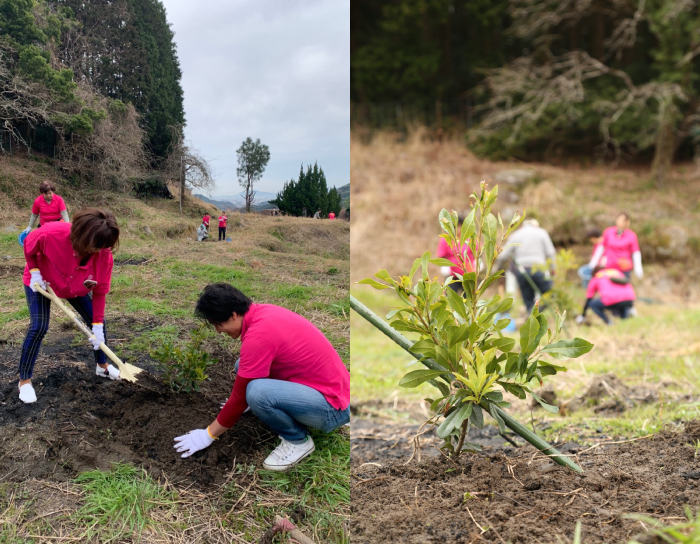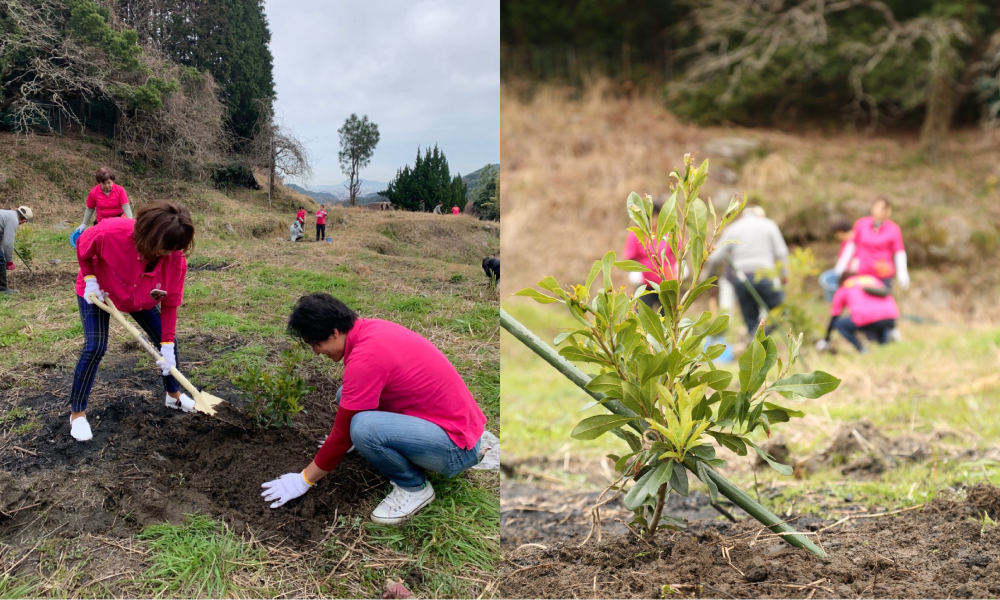 To rejuvenate local society by bringing smiles
to everyone
through building up a place
to enjoy cherry blossoms.
As a part of the celebration of the municipalization of Nakagawa City, where Aishitoto's headquarter is located, Aishitoto planted 609 cherry blossom trees around the Gokayama Dam. Each tree has its owner with their names carved on the monument. The participants grew the trees with different thoughts, either naming the trees under the children's name to record their growth or creating a visiting spot especially for their family.
Along with the growth of 609 cherry blossoms, we wish to increase the population flow in Nakagawa City and bring smiles to the city.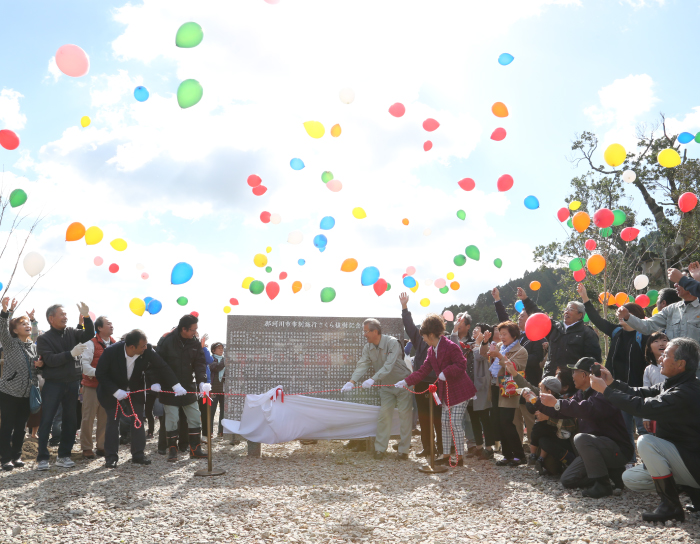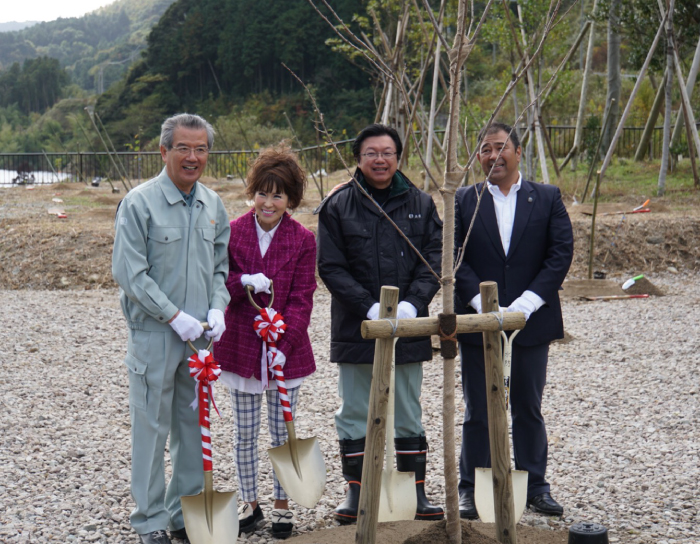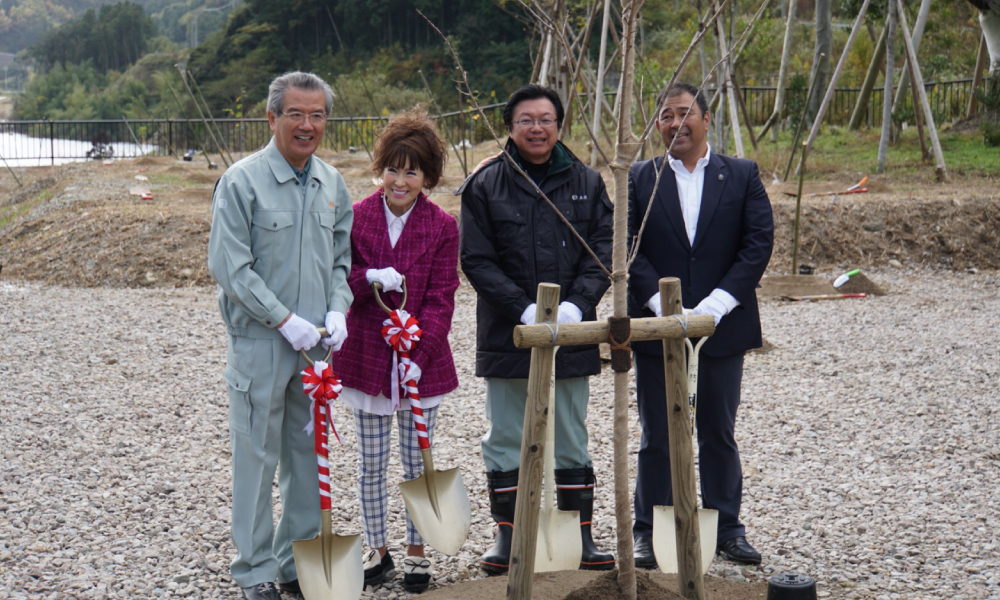 Ecological Activities
We've been utilizing recycled materials in our packaging
We're contributing to global environmental protection, including global warming prevention and industrial waste reduction, through the use of recycled paper in our packaging.